This sweet mom and daughter team were going to be killed by their owner because he didn't want them anymore. They are at the vet now and then they will be transported across the border. The white dog is Lily who is 3 years old. She is a border collie bassett hound mix. The black dog is the mother who is 7 years old and very sweet. They need a foster home and donations for their care!
This sweetie is 6 months old. He is a Manchester Terrier or Min Pin mix. Winston weighs 16 pounds and is great with other dogs. He loves kids and loves to play. He is incredibly smart. Great for an active family with a lot of love to give. Winston is still being potty trained and will be neutered soon. His little leg is healing from a break but doesn't slow him down one bit!
Foster home or forever family needed!
Rex was horribly matted and his skin was literally black from flea dirt when we got him. He had to get a bad hairdo but when his hair grows out he will be a supermodel.
At some point in his life he herniated a disk in his spine. This must have been incredibly painful for him. But Rex is a fighter and he literally learned to walk again. He has a funny gait now and his back feet knuckle but he does not know it. He runs and walks and is very active!
He is about 2 1/2 years old- 13 pounds- Great with other dogs -big and small- loves to play and great with kids. He has really fought hard to be where he is today and we are hoping a special family will fall in love..
This is Willow. She is five years old, and Boston Terrier Mix. She is SO sweet, and is roughly 5 years old.
This little shivering dirty dog was pulled from the shelter. She had been terribly neglected. She has made an extrodinarery comeback. She is incredibly kind, house trained, but not a fan of big dogs. She is looking for a loving foster or forever home.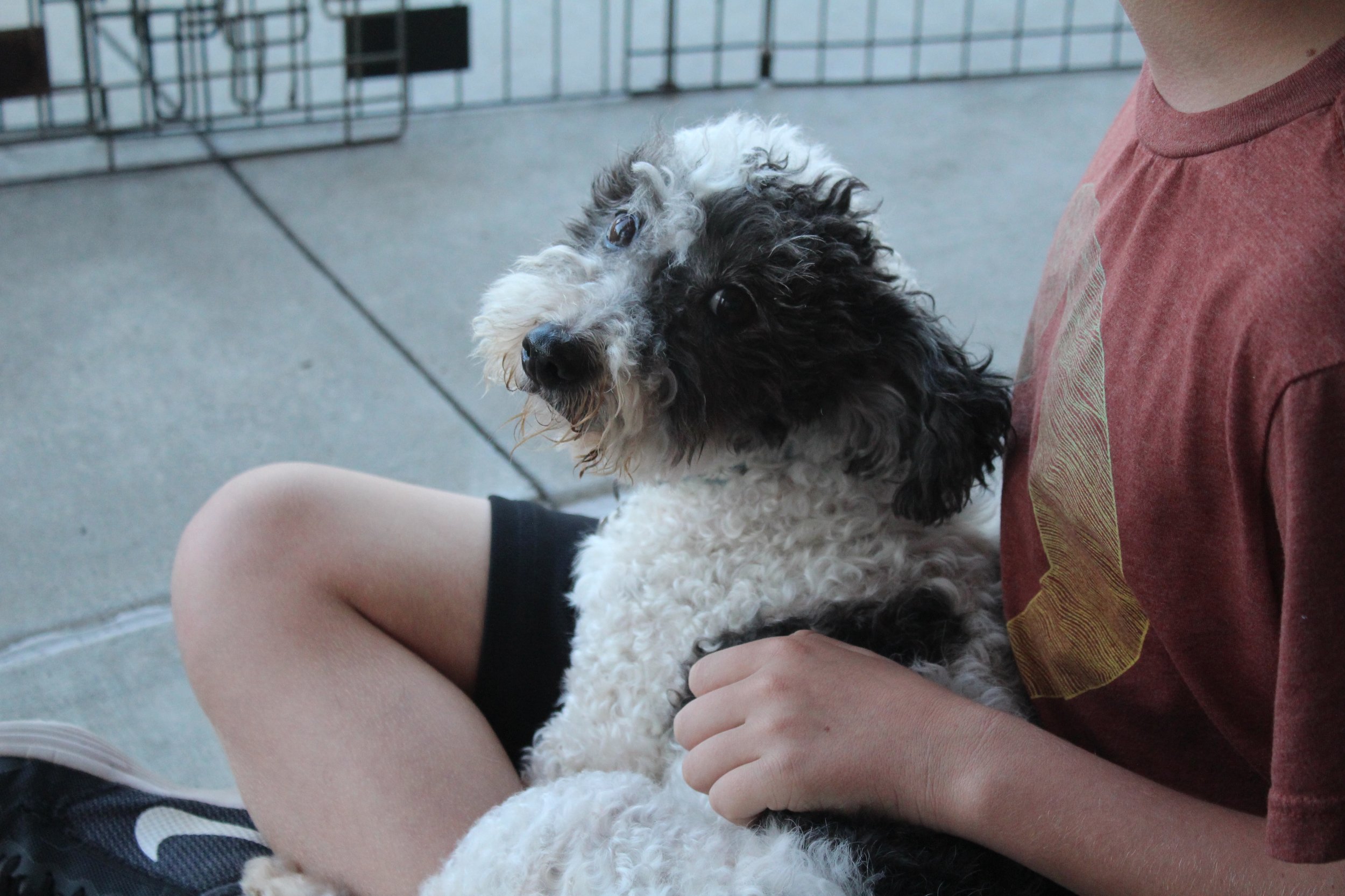 This 8 year old boy is shy but incredibly sweet and loves to be near. Preferably on your lap! He just had eight teeth removed and is on his way to 100% health!
Want to help these mutts?